Staff Training
Establish Practice Support delivers training programs for healthcare practices.
Our aim is to deliver training that is fun, interactive and useful!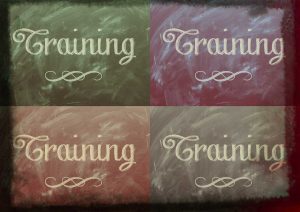 Facilitator Jen Flakemore has over 20 years experience in healthcare practice management, has lectured in Professional Practice at a Melbourne college of natural therapies, researched and written Certificate IV units in Small Business Management and Human Resource Management and currently teaches the Diploma of Leadership and Management  at Gordon TAFE in Geelong.
Workshops include:

Communication
The art of communication is critical.  Help your team understand it's not just what they say but how they say it!
Dealing with demanding patient behaviours
Gain the skills to effectively deal with patients with difficult behaviours and feel more confident to handle these situations.
Privacy and Confidentiality
Understand and apply the principles of privacy and confidentiality in everyday settings.
Customer Service for Healthcare Practices
Support staff are the face of the healthcare practice.  Give them the skills to deliver great customer service that builds an even better practice.
Managing Positive and Negative Feedback for Continuous Quality Improvement
Handling complaints and compliments effectively results in a range of improvements to your practice that help with accreditation and risk management.
Change Management
Learn strategies to ease the change process and create the best possible chance of implementing change successfully.
Other workshops and staff training can be developed specifically for your practice's demands and unique needs and can be delivered at your practice onsite at a time to suit you.
For more information or to register interest please email admin@establishpractice.com.au