Set Up
Starting a new business can be scary, daunting and incredibly exciting!
Healthcare is fundamentally about caring and educating and that's what we love to do too.
Our business is all about helping yours. Contact us to see if we can help or for more information. There's no obligation, just information.
Establish Practice Support provides practical support for health practitioners to set up practice:
Working from home
Renting a room in a clinic
Renting rooms in commercial space
A new clinic
On your own, with others, with staff or without.
Establish Practice Support has the experience and expertise to assess and assist your situation and we work with you to set up the type of  practice you want.  We have several levels of help to choose from.
---
Option 1   Step by Step Guide to setting up your practice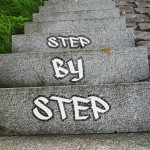 Onsite consultation – We spend some time finding out what your ideas are for how you want your practice to look and feel and get an understanding of what it is you need and want from us. This usually takes around an hour.
Consideration Report – A blueprint for what you need to do to get the business side of your practice up and running with links and resources that make the process that much easier.
We consider policy, procedure, compliance, legislation, processes and systems. From how to register your business name to what licenses and registrations you need to how you want your practice to look and feel for new clients.  There's lots of things to think about and we put together what you need to get you up and running.
We meet with you again and go through the considerations specific to your situation and include some resources  to help you feel confident and move forward.
Support – Don't worry, we will be there to talk things over and explain anything that wasn't too clear the first time.
Clarification and support by phone/email is included for the next 2 weeks.
For more information or a quote please email admin@establishpractice.com.au     
or phone Jen directly on 0431 059 495
---
Option 2   Practice service

If you own or manage a healthcare practice and have new allied or complementary practitioners starting contact us to discuss how we can help.  Giving practitioners a helping hand at this stage to make sure they understand the foundations of business can help to give them the edge they need to establish their practices and their patient base.
For more information call Jen directly on 0431 059 495  or email admin@establishpractice.com.au
---
---
---
Unknown
Save
Save